Chelsea loanee Ola Aina On The School Of John Terry
The sight of John Terry in the claret and blue of Aston Villa has bewildered many this season.
None more so than Hull right-back and Chelsea loanee Ola Aina, who faces off against his old mentor this weekend.
Aina, a 21 year-old right-back, has been on Chelsea's books since 2007 and has grown up with Terry as his role model for breaking into the first-team.
Reflecting on what Terry taught him in their decade at Chelsea together, Aina said: "I learnt a lot to be honest, on and off the field. Mainly on the field though. He's a world-class defender and he's taught me various things, especially having some time last season with him.
"Just be honest on the pitch. He told me to work to the best of my ability and be confident in what I do all the time. That will always stick with me and the many other young defenders he's schooled and taught."
Aina made his Chelsea debut in their 2016 EFL Cup win over Bristol Rovers and was replaced by Terry in the 77th minute.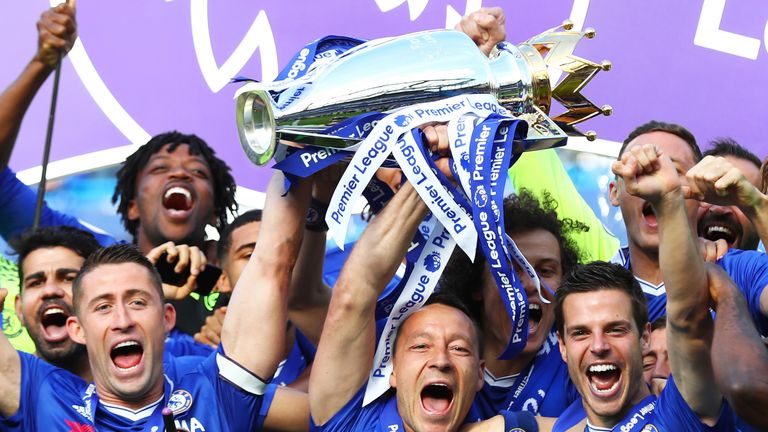 "It was [surreal]. A standing ovation. I thought it was for me at first, but obviously it was for JT. I was being replaced by a club legend and it was a nice feeling to get a debut and then be replaced by him", said Aina.
He added: "Any team would be lucky to have JT. He brings that leadership, that winning mentality all the time, every day. Just having someone like that on the pitch is a confidence booster for everyone.
"I've been privileged enough to be in that position and Aston Villa now are lucky to have him. His presence alone can drive a team onwards."
Aina made his Hull debut against Terry's Villa on the opening weekend of the season – an alien experience for the Chelsea loanee.
He said: "I've always seen John Terry on the training pitch. If he's not on my team he's on the other team on the training pitch, so to see him in a different shirt and battle and compete against him was a bit funny for me. I ended up marking him in the box.
"I could tell that when you cross the line, there's no friends. He's here to do a job first and foremost. But afterwards, he came up to me and said hello and asked how I was doing and getting on. That's the right way."
The Nigeria international is on loan at Hull with two other Chelsea hopefuls: Fikayo Tomori, who has been with the Blues since 2005, and centre-back Michael Hector.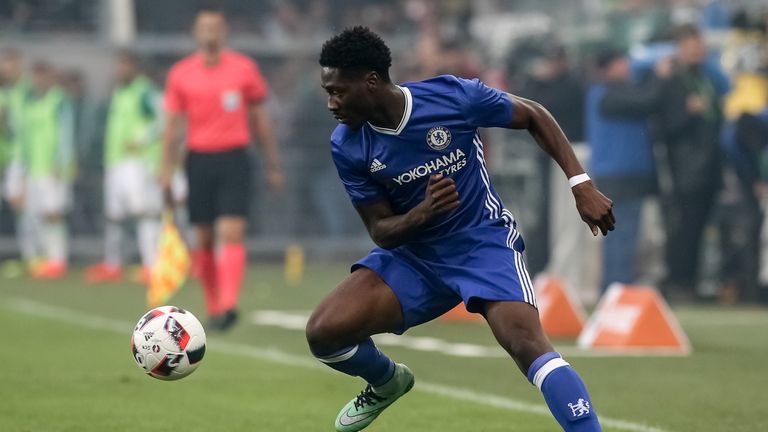 He said: "To be with the other two Chelsea lads has been great for me as well. It's made settling in a lot easier, even though there's a good bunch of lads here already."
As a Chelsea youth player, Aina won the U21 Premier League as well as back-to-back FA Youth Cups and UEFA Youth Leagues, but only made three appearances for the first-team under Antonio Conte last season.
This term Aina has made the most league starts and played the most minutes of any Hull outfield player and believes the experience of being involved in a relegation battle will only help his progress.
He said: "Getting the minutes was very important for me this season. I'm very happy and very honoured as well because Hull have a big history.
"It's a real eye-opener to real men's football, being in this situation. I am privileged to be in this situation to try and adapt and handle these situations in the best way that I can.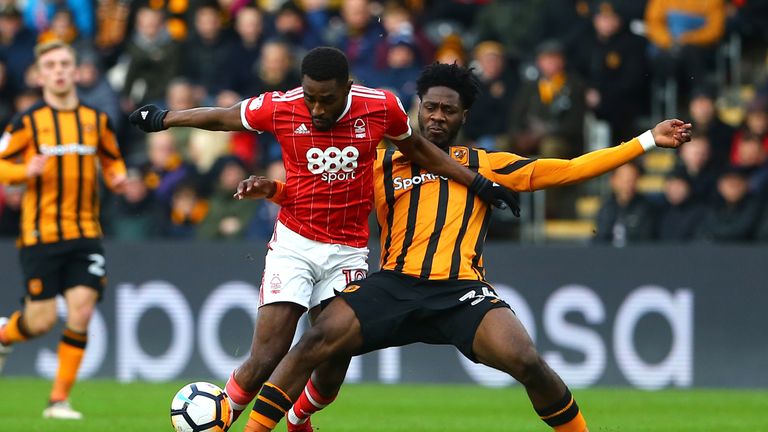 "For me in my first loan spell away from my parent club it's really good to experience these sort of things.
"Hopefully I don't have many more in the future but it's good to see how I adapt and handle situations because I've come from an Academy where, not boasting or blowing our own trumpets, we've just won everything."
Hull currently lie in 18th place, six points clear of the drop, but Aina is confident they can avoid relegation.
He said: "Our performances have started to get better. We're starting to link well with each other and you can get the feeling that things will turn.
"I think we are set up well [to avoid the drop]. We've got a good team and a lot of the injured players are coming back, so the squad is very big now.
"We're all in a happy space and I think we can keep this club in the Championship because of the quality we have."
Don't miss the Sky Bet Championship clash between Hull and Aston Villa on Saturday, live on Sky Sports Football from 5.15pm
You might be interested in