Greece Lifts Superleague Ban After Anti-Violence Pledge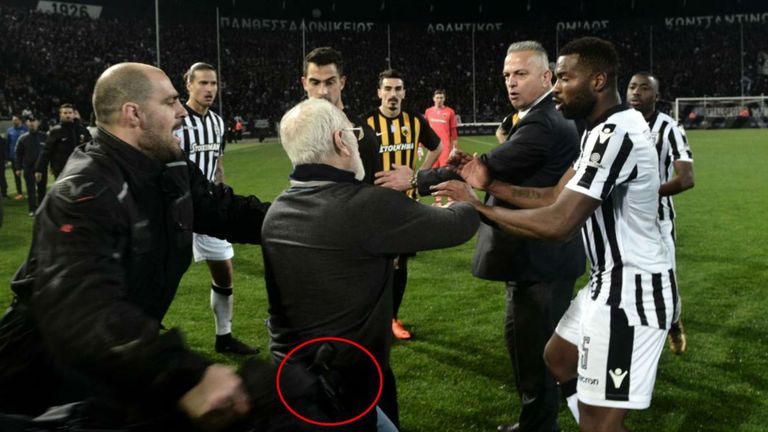 The Greek government has lifted its suspension of the country's soccer league after saying it received a commitment from clubs to reform rules aimed at combating violence.
Matches were suspended on March 12, a day after PAOK president Ivan Savvidis charged onto the pitch with a gun in his belt to complain over a disallowed goal towards the end of a game against AEK Athens.
Greece's Deputy Culture and Sports Minister Georgios Vassiliadis took the decision a day after Superleague clubs unanimously accepted changes to the league's disciplinary code and submitted proposals for improving the country's top soccer division.
"The Deputy Minister for Culture and Sport has decided to immediately lift the suspension of the Superleague championship as well as the Greek Cup," the ministry said in a statement.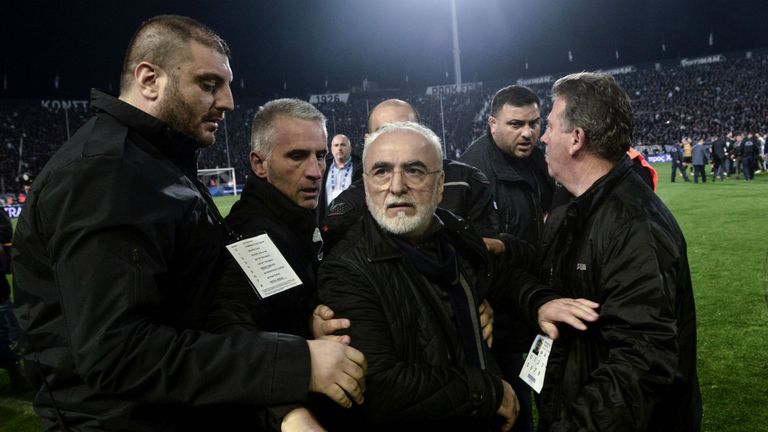 Greece had indefinitely suspended matches after Savvidis was filmed wearing a gun holster as he strode on to the pitch to protest about a PAOK disallowed goal against AEK Athens.
The game was abandoned and a 1-0 win was later awarded to PAOK following the controversial goal which had prompted the initial protests.
Savvidis has since apologised for his actions but he and the club still face sanctions.
FIFA has also warned Greece to act decisively in this matter or risk facing a potential national suspension.
The European Club Association (ECA) has suspended PAOK as a member with immediate effect.
You might be interested in