Jack Butland Sets Stoke Survival Target Of Three Wins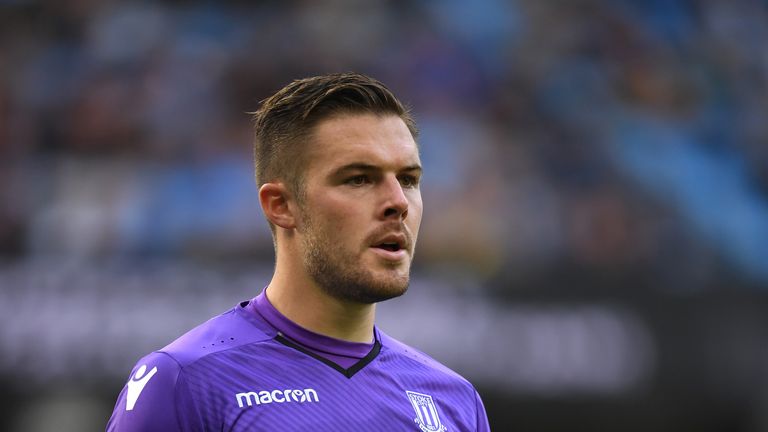 Jack Butland says Stoke must win at least three games from their final five matches if they are avoid relegation from the Premier League.
Stoke were beaten 2-1 at home by Tottenham on Saturday and remain in 19th place, four points adrift of safety, with just five games left to play.
But the Stoke goalkeeper remains confident the Potters have the fighting spirit to battle their way to safety.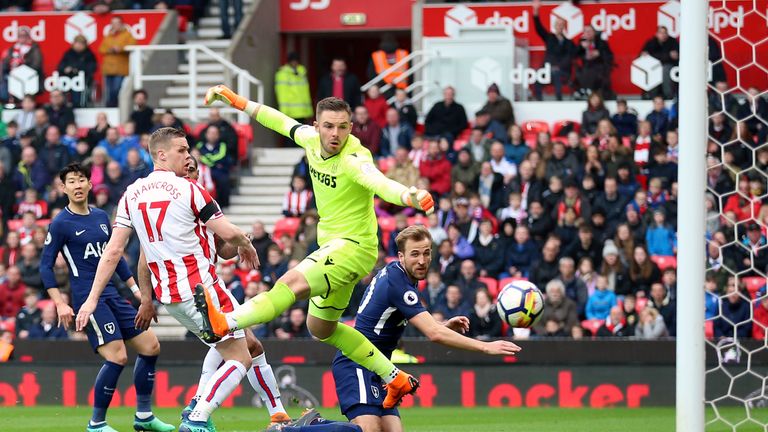 Butland told the club's website: "We need three wins, we know what we need to do and we'll set out to do just that. If the team can play like we did yesterday then I firmly believe we'll win games.
"We're in a relegation fight, we're going to be physical, but we've also felt that nothing is going our way at the moment and we're not getting results our performances have deserved.
"We caused them problems yesterday, created opportunities and if things go slightly differently then we win the game.

"It's similar to last week; things just haven't gone our way and that happens when you're down there. Of course we're disappointed not to have any points, but we stay strong and fight next week.
"We can't feel sorry for ourselves; we must keep believing and battling because it's up to us to turn that spirit into the right results the fans deserve.
"I think the way we played, we showed them the spirit that we've got and I think that's all they want to see, they were brilliant yesterday."
You might be interested in