Panama Boss Hernan Dario Gomez On World Cup 'Dream Come True'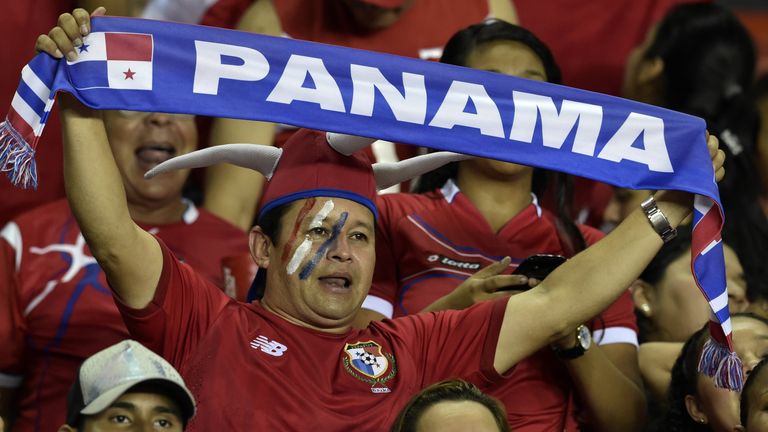 After leading Colombia and Ecuador to World Cups, Hernan Dario Gomez will be in Russia 2018 as Panama boss. In an exclusive interview, he tells Sky Sports about his historic achievement – and what it means to the country…
Hernan Dario Gomez has led Panama to their very first World Cup Finals – and warned powerhouse Group G rivals England and Belgium they should not underestimate the new kids on the block.
'El Bolillo', or 'The Truncheon', as Colombia-born Gomez is otherwise known, is in a unique class when it comes to international football coaches.
Indeed, he is one of only two individuals – alongside Frenchman Henri Michel – to have led three different nations through qualification to a World Cup.
Now 62, in his youth Gomez was a successful player at club and national level in Colombia before he made his move into coaching. In the early 1990s, he took charge of Medellin-based Atletico Nacional – the last club he played for – before getting a chance to lead the Colombian national team itself.
He oversaw Colombia's qualification to France '98, where a 2-0 defeat to Glenn Hoddle's England knocked them out in the group phase, and he was back at football's biggest competition in 2002, after taking charge of Ecuador, leading them to their very first World Cup.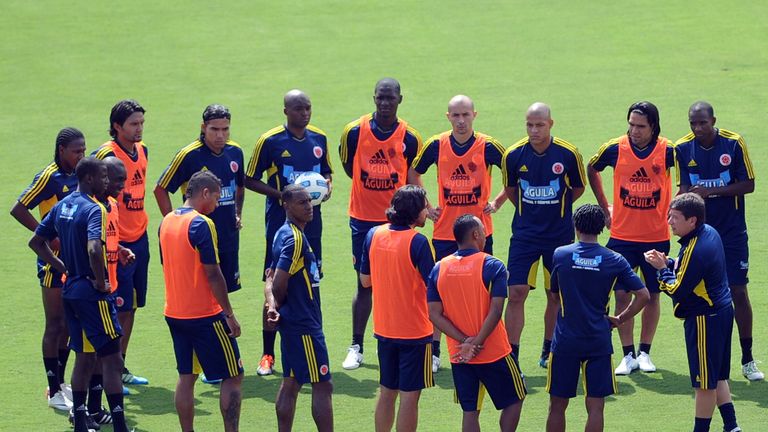 Almost two decades on, he has repeated the feat in a nation where football is a growing force: Panama.
"It was one of the best things that has ever happened in my life," Gomez told Sky Sports in Panama City. "It was very important for Panama and beautiful for me, it was a dream come true.
"The differences between the likes of England and Panama are so great. If we manage to get some sort of result, it will be huge for the country."
After narrowly missing out on qualification in 2014, 'Los Canaleros' – the Canal Men – approach their first World Cup with much anticipation. With only months to go, the excitement in the capital is clear to see.
Talking to the likes of a young taxi driver on a trip across the city or a local sports reporter, any mention of the words 'Copa Mundial' brings instant elation to faces followed by inquisitions about the England team and Russia.
Panama face England on June 24 after playing their first World Cup game against Belgium a week earlier. They round off the group phase against Tunisia.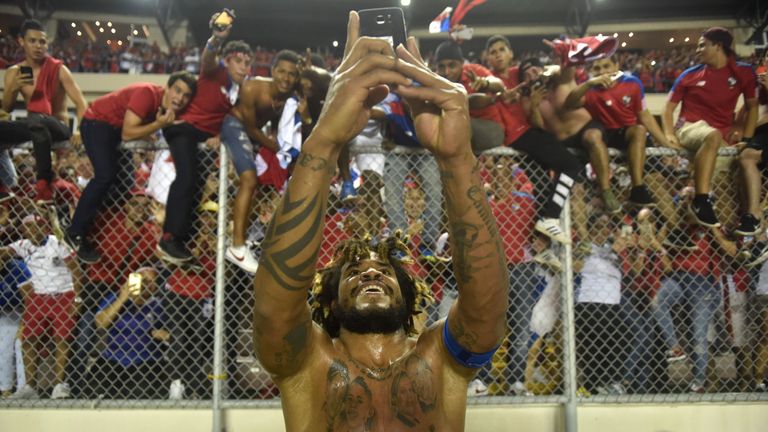 Gomez views the current England squad as a different challenge entirely to the team he faced in 1998.
"We have a lot of respect for the English team, they're a very good team," Gomez said. "They are young, very talented and have an amazing tactical order.
"I don't really see the England squad having that many star players, I see a very good team with young players coming through who are looking to prove themselves, and in comparison to World Cups I've been to in the past, I see a much humbler team.
"We also know that Panama are not very well known or understood as a footballing nation by England, or the rest of Europe for that matter. I think they see us as a very light team, but I can assure you we are a very tactical team, fast and strong and the main goal of ours is to keep the structure."
One individual in the England squad that has caught Gomez's eye in recent times is Tottenham's Harry Kane.
"I don't think Harry Kane is an England star, I think he is a world star and the best striker in the world," Gomez said, of the two-time Premier League Golden Boot winner.
"He must prove himself and he will do anything in his power to be important for the team. I'm just hoping he won't have a very good World Cup."
There are no individual stars in the Panama squad, but there is an experienced spine to the team.
The core of the side, who are now aged in their 30s, includes captain and defensive organiser Felipe Baloy, who plays at club level for Municipal in Guatemala, and Panama's most capped player of all time, midfielder Gabriel Gomez. Both have been regular faces at the CONCACAF Championship and Copa Centroamericana.
In the last year, Gomez has begun to introduce some fresh young talent which has brought the average age of the team down to 27. Most of the squad play outside of the country, with a couple based in the MLS, a handful in South America, Eastern Europe, and the second division of the Portuguese league.
'El Bolillo' is likely to stick with the formation that has served him so well throughout qualification, a 4-4-1-1 setup with an attacking midfielder playing just off the striker.
"The team is well-balanced, and I like to make sure we are very organised. We also work a lot tactically and we are a very compact squad," said Gomez.
"My aim for the World Cup is to dignify Panamanian football. I want us to show our own identity of play."
Dream becomes reality
October 10, 2017 is a day which will forever be etched in the history of Panamanian football.
The Estadio Rommel Fernandez played host to Costa Rica. A Panama goal with time rapidly running out ensured a precious first World Cup qualification. It also meant the USA failed to qualify for a World Cup finals for the first time since 1986.
"I personally wasn't in Panama that day as I was engaged in Europe, but I was in contact throughout the whole game," says Panamanian Football Federation General Secretary, Eduardo Vaccaro.
"Everybody was jumping out onto the streets celebrating way into the early hours.
"It was such a big event for a small country like ours that the government gave everybody the next day off. It was mainly spent recovering from the parties of the night before!"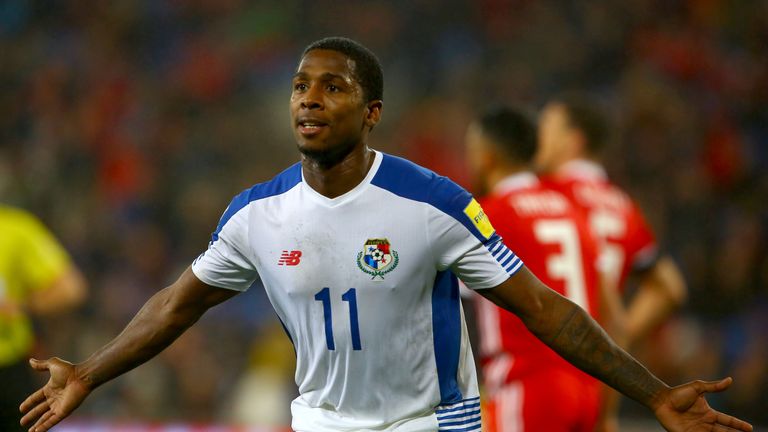 Los Canaleros' 88th-minute winner came courtesy of Roman Torres and it meant that the USA – in the same qualification group – would not qualify after their loss to Trinidad & Tobago.
Despite controversy surrounding the first goal scored by Panama against Costa Rica that day – when the ball did not actually appear to cross the goal line – there was a sweet sense of irony after the USA prevented Panama from progressing to the 2014 World Cup in Brazil in the dying embers of their last qualifying game.
"We have a very good relationship with US soccer," Vaccaro continued.
"We know that they were very disappointed, but we felt like it was our turn to go, everything became aligned."
Football in Panama has grown exponentially in the last 10 to 15 years and has arguably surpassed baseball in terms of popularity.
The Football Federation are expecting between 3,000 and 4,000 fans to make the more than 7,000-mile trip to Russia this summer to support their nation.
Their camp will be based at the Saransk Olympic Reserve, a location Vaccaro describes as "centric" to the other cities. Panama's first game against Belgium takes place in Sochi, a six-hour plane ride away.
They play England next in Nizhny-Novgorod, a 35-minute flight and their final group game against Tunisia is in Saransk.
We want to show that our football is growing and is moving up to another level.
Eduardo Vaccaro of the Panamanian Football Federation
"What we are aspiring to present is a professional team with good players and a good playing attitude and most of all a good performance," said Vaccaro.
"We want to show that our football is growing and is moving up to another level, maybe not a World Class level, but that we're competitive.
"Hopefully we can move to the next round, that would be something else, but it's very possible as our neighbours Costa Rica have done it twice.
"We need to arrive in peak physical shape as it's a short tournament and the physical part is one of the most important. All the teams are fast, especially the European teams. They make two or three passes and after that, they are shooting at goal. They are very precise.
"Besides that, you need to be in a very stable emotional phase because it's our first time.
"The players will be nervous and that's probably the biggest challenge. Between now and then, we need to work on it with the technical team."
You might be interested in